California Decal Magnets (2023 & 2022)
$29.99
$39.99
Regular price
25

% OFF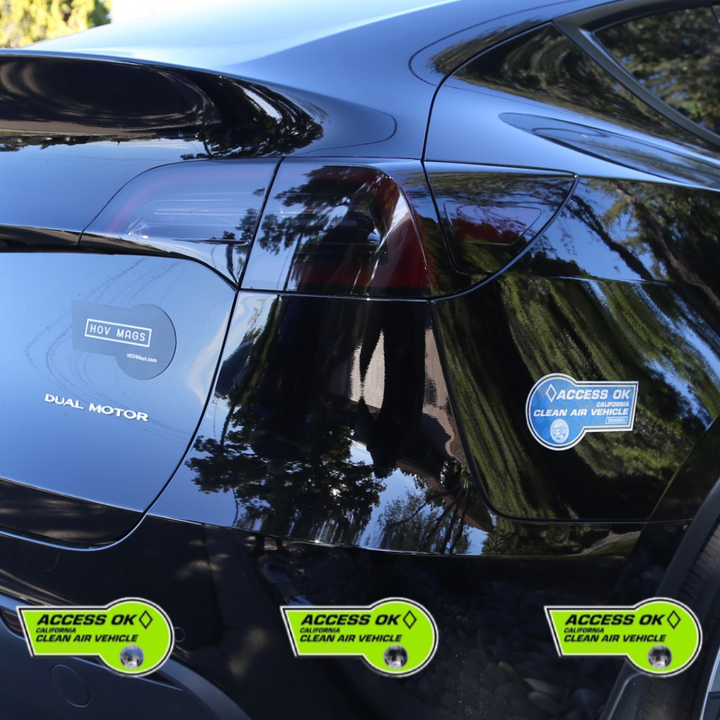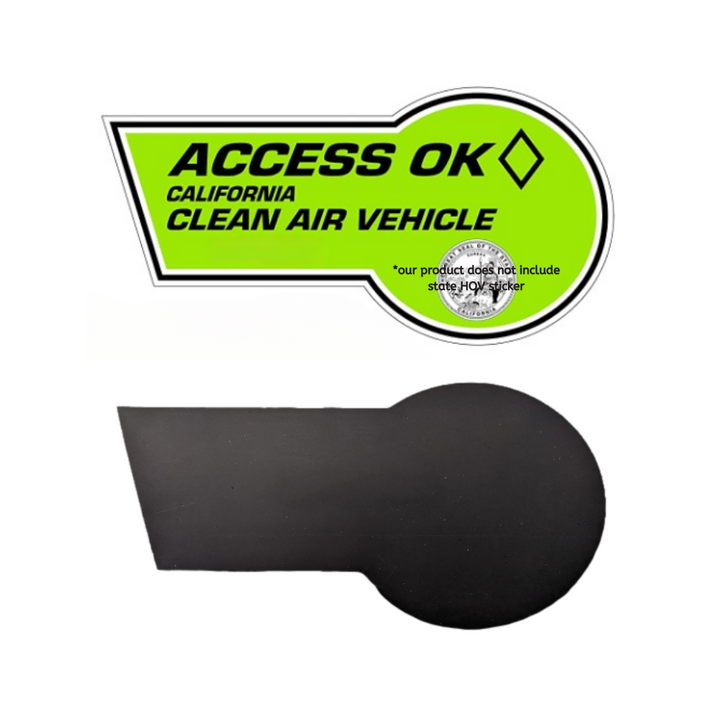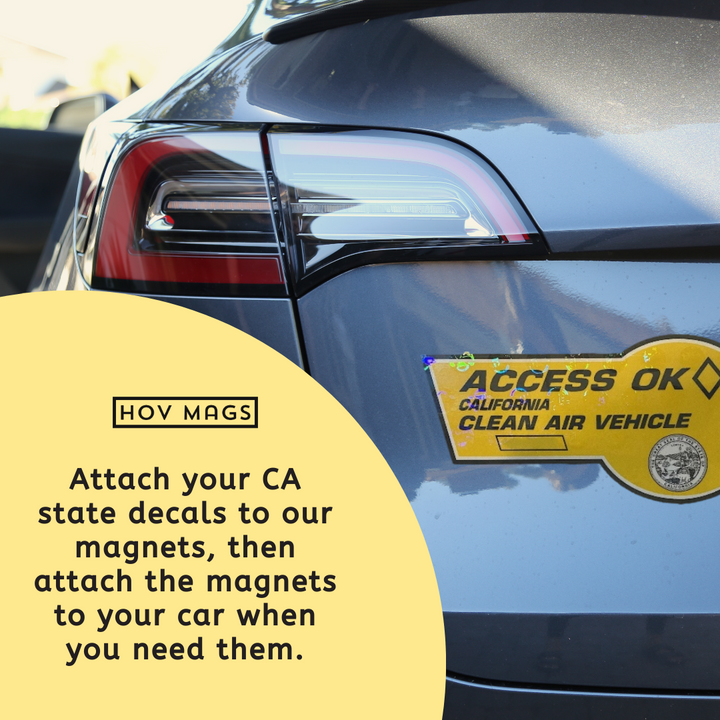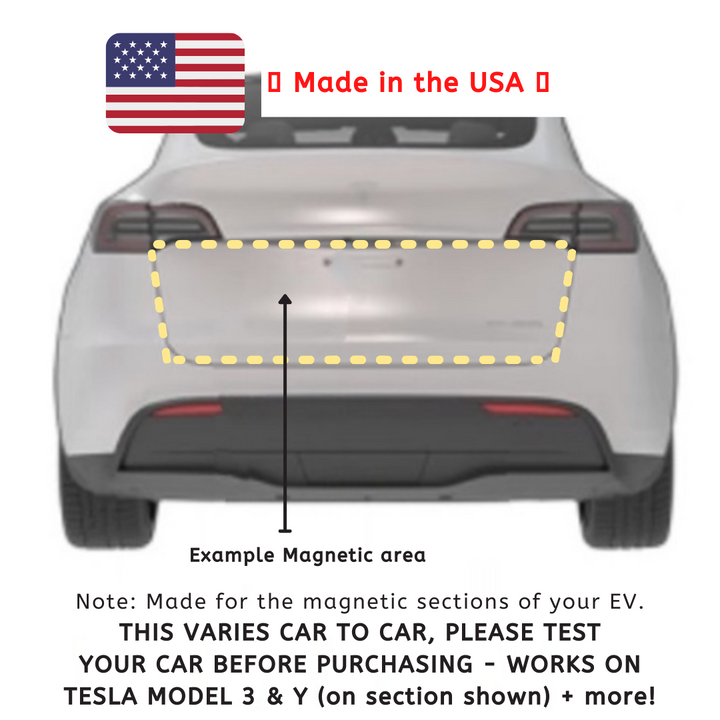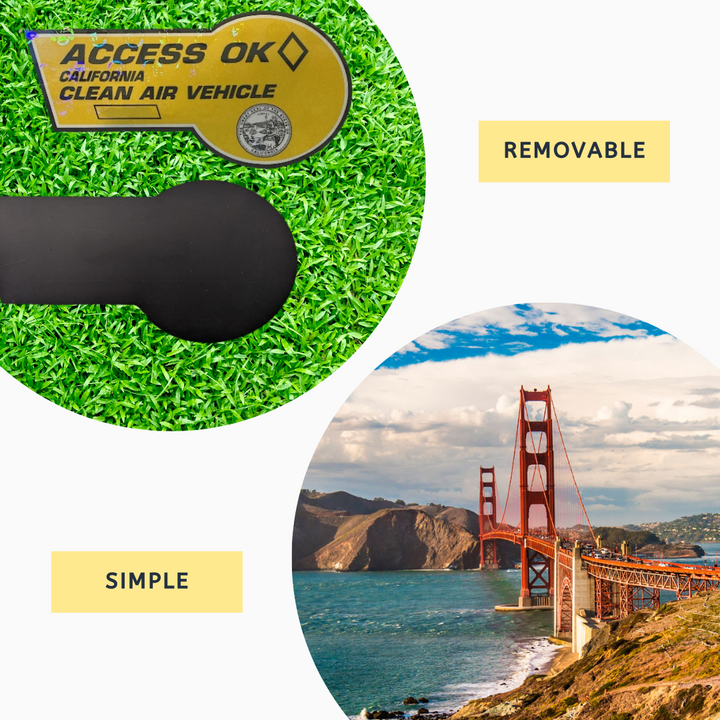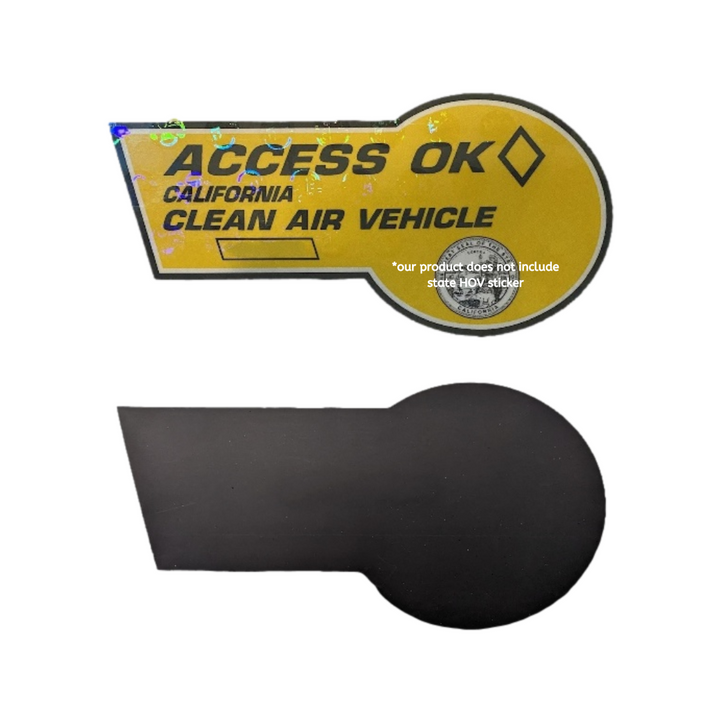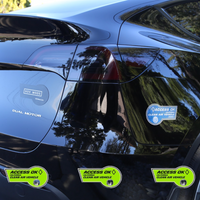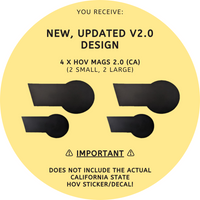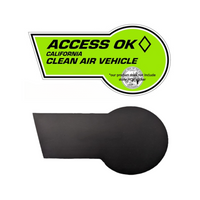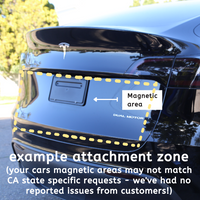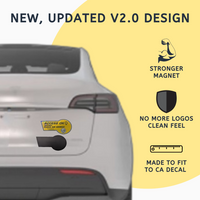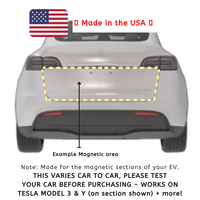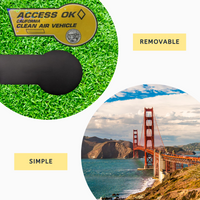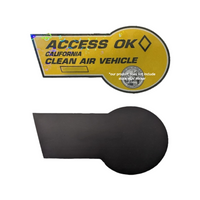 California Decal Magnets (2023 & 2022)
$29.99
$39.99
Regular price
25

% OFF
ON SALE: Limited Time Only
- Unlock HOV Lanes, Skip Traffic: Say goodbye to bumper-to-bumper misery.
- The Decal Dilemma: Permanent stickers mar your car and are a pain to remove.
- Effortless Fix: Our V2.0, custom-fit, residue-free magnets are easy on, easy off.
- Easy to buy, easy to use: Ultra-strong, compatible with popular EV models, and free Amazon Prime 2-day shipping and free returns.
- Protect your investment: Less than $30 to protect your $40,000+ car, think of the residue and damage to your car's resale value.
- Our product may not match your state-specific requirements. These magnets are designed for your car's magnetic areas to maintain a clean look and keep you free of permanent stickers.
Fits both 2023 (Green) and 2022 (Yellow) CA clean air decals.
Features:

New, Updated V2.0 Design - No Logos, Designed to Fit, Stronger Magnet, Plain Surface! Does Not Include State HOV Stickers!
Our Product May Not Match Your State Specific Requirements - These Are Made For Your Cars Magnetic Areas To Keep A Clean Look - Stay Free Of Permanent Stickers
Allows You To Pop Your Decals On When You Need Them, Drive In The HOV Lane, Take Them Off When You Don't, And Keep Your Car Looking Great!
Set Includes: 4 x HOV Mags CA Decal Magnets (2 x Large Magnets, 2 x Small Magnets)
Reminder: Our Product Does Not Include The Actual California State HOV Sticker/Decal! Register And Apply For The Decals With The CA DMV
Strong, Durable & Flexible - Easy Installation - Easier Than PPF Film, Car Paint Protection Film, And CA Decal PPF

Does it work on my car?
This item is suitable for a variety of electric vehicles, including but not limited to the Tesla Model Y and Model 3, Polestar 2, Audi etron, Ford Mach-E, Volvo XC, Hyundai Ioniq, Rivian R1T, VW ID4, Ford Lightning, Kia Niro, and Toyota Mirai. It's also compatible with the rear part of BMW i4, Mercedes EQS SUV, and Volvo V60, among others.

Unfortunately, it won't fit the Tesla Model X and Model S, Jeep Grand Cherokee, Lucid Air, or the Porche Taycan.

If your vehicle is not listed, we'd be more than happy to assist you. Please don't hesitate to get in touch for inquiries about other models!
🚗 Custom-fit for your state decals
☀️ Leave no residue behind, preserving your car's pristine look
💪 Magnets stronger than a Pacific wave's pull
🎉 Swift to attach, simple to remove